Q & A:  1st April 2020  -The COVID-19 lock down
I feel that my animal needs an appointment with a veterinary surgeon. What should I do during the COVID-19 lockdown?
Between Blackwater Vets and our partner emergency service Vets Now, there is a veterinary professional 24/7 at the end of the telephone to help you.
Blackwater Vets is open from 8:30-19:00 Monday to Friday and 8:30-12:30 on Saturdays tel: (01206) 384999 Outside of these hours our emergency service is there for you on (01206) 842224.
My animal needs neutering, can I book this in?
No, not at the present time:  Following advice from the government received over the weekend, we have been forced to cancel all non-essential appointments for the foreseeable future.  We can however give over the phone advice to support you until the time comes that she or he can be neutered.
OK, So which cases can be seen during the COVID – 19 lock down?
If in doubt please call our clinic or the out of hours vets.  We are always happy to discuss cases over the telephone in a veterinary telephone consultation and we have the facility for one of our vets to examine photographs or short videos over the email.  To submit this type of media for review please contact the clinic on (01206) 384999.
Following the advice of our professional body, the Royal College of Veterinary Surgeons, veterinary practices across the UK can only see animals that are very ill or those that have suffered an emergency.  Our out-of-hours partner service 'Vets Now' are working within the same guide lines.
My animal is Ill/ has suffered an emergency.  How can I arrange a consultation with a vet?
The system is quick and efficient.  Consultations will be conducted either over the telephone or in person depending on the case. Telephone the practice and your initial call will be handled by one of our experienced reception team.  Basic information will be taken and after discussions with our vet you will be booked either for a telephone or a physical consultation with the veterinary surgeon.  .
What will happen during the telephone consultation?
As in the case of the face–to-face consultations, the telephone consultation will last up to 10 minutes. Our Veterinary surgeon and practice owner Ola will telephone you on the number agreed with our receptionist at the arranged appointment time.
What cost is the telephone consultation?  We have attached a reduced fee of £28 for the telephone consultation.
What might be the outcome of the telephone consultation?
Outcomes will vary case by case but some will progress to a physical consultation if deemed necessary.  The cost will be adjusted so that you will never pay for both a telephone and a physical consultation, only the difference of £7
My animal needs a face-to-face consultation with the vet. What do I need to know?
-Only one person per pet is permitted into the clinic at any one time.
-If you are immunocompromised, in self isolation for any other reason, have symptoms or have been tested positive for COVID-19, please call us for advice before your appointment.
-Please wash your hands before coming to your appointment.
-If the clinic appears busy when you arrive, please wait in the car and call the clinic to inform us that you have arrived.
How should I pay for my pets treatments or products?
We are only accepting card payments unless this is absolutely unavoidable. This will be done remotely as if paying over the phone.
I have some repeat medications for my pet that I need to collect from the practice. How can I arrange this?
Please phone ahead for prescriptions so that we can arrange home delivery or collection. Medications will be collected from the clinic and card payments taken before collection.
I can't access your practice because I am in self isolation. What do I do?
Please call the practice and we will see what we can do
We thank you for your cooperation during these unprecedented times.
Best Wishes,
Ola Jankowska DVM, OV, ADV.DIP. BUSINESS AND MANAGEMENT MRCVS

2 Mill Road, West Mersea
Colchester, Essex
CO5 8RH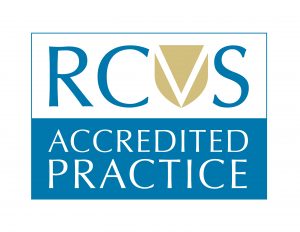 Opening Hours:
Monday - Friday:
8:30 am - 7 pm
Saturday: 8:30 am - 12:00 pm
 Sunday & Bank holidays: closed

tel: (01206) 384 999