'Our philosophy is to act as advocates for every animal we see, to offer the finest line of treatment for each individual and to assist you, as an animal lover, in making health care decisions which offer the best possible outcomes for both your pet and yourself'
Blackwater Vets is an independent veterinary practice located by the sea in West Mersea, near Colchester, Essex.
We are an established gold standard, cutting edge veterinary practice with trained staff providing the highest levels of care and support for both you and your pets.
Cat friendly accredited with the Royal College of Veterinary Surgeons (RCVS) and also a dog friendly registered practice, our aim is to meet the emotional and physical needs of your pet at every moment of their stay.
From the moment you walk through the door of Blackwater Vets, you will be welcomed by our friendly staff at reception and wait in our sunny, pet friendly waiting area.
During the consultation, our caring professionals will discuss your pet with you and will conduct a careful and thorough examination.  The vet will discuss any findings with you and the vets themselves will dispense any medications your pet requires and and will discuss all details in the quiet of the consultation room.  This is a great opportunity for you to ask any questions you may have regarding your pets health. No question is silly and you will never be rushed.  We want to build a great relationship with you and your pet.
Please call the practice or click on the fine print tab at the bottom of this page if you have any questions such as the care of in-patients, the practice's complaints handling policy, normal consulting hours, operating times, fee or charging structures, procedures for second opinions and referrals and/or access to or ownership of records.
Care of patients overnight:
If any of your patients need care overnight our out of hours service Vets Now will provide fully staffed overnight care and out of hours provision with a qualified veterinary surgeon and a qualified veterinary nurse staying with your pet throuhout their time at Vets Now.
Animals will need to be moved between Vets Now and Blackwater Vets by their owners between the hours of closing and opening of these respective clinics.
Ola
Ola graduated from Warmia university in Poland (where she's from) in 2000. After a couple of years in practice she decided to visit Australia and travel the world. Arriving in the UK in 2006, Ola completed an internship at VRCC, now Southfields, in oncology and critical care. Ola then worked in various veterinary practices across England before settling in Kent where she managed a small independent practice. Following a lifetime's dream to live by the sea, Ola bought Blackwater Vets and moved to Mersea Island.  Ola's professional interests are in oncology, cytology and feline medicine.  Ola is the cat advocate for Blackwater Vets and also has post graduate qualifications in business and management.  In her spare moments Ola tends to her flower gardens which exist both at the practice and at her home on the island.
Lana
Lana, our animal care assistant, has a masters in veterinary physiotherapy, is qualified in canine hydrotherapy and is a qualified canine body worker (massage therapist).  Lana has 2 rescue dogs from Cyprus, who train and compete in local obedience competitions and a boyfriend who is world champion in housework duties.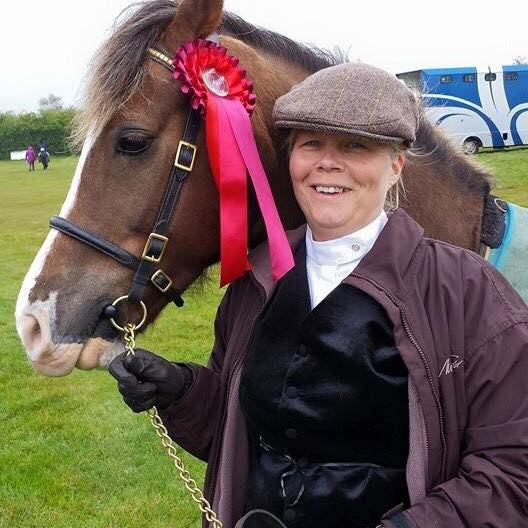 Claudia
Claudia, our receptionist, loves horses.  She owns two of them and regularily shows.  She also owns a great big soppy german shepherd dog called Sonnie.
Trish
Trish, our supporting veterinary surgeon, has moved away to start a interneship in anaesthesia.  We wish her all the best.  Good luck Trish, take care, enjoy your learning and stay safe xx 
Molly
We lost our beloved Molly early on 7.07.19
Now she runs over the rainbow bridge.  Below  is her tribute:
Molly used to be Ola's patient. Being half Labrador and half Alsatian, she was trained to be a guide dog making daily trips to the city with her owner, Eamonn. Having this career and being very clever, Molly developed quite an interesting approach to life.  Once snowy day, when public transport was inoperable, she guided her owner a mile an a half to home.  Her intelligence, wittiness and cheekiness was well illustrated when she guided Eamonn to the opticians instead of her appointment to the next door vets 🙂 !
Molly retired with Ola and loved living on Mersea.  She was a hugely important member of our team as well as being a keen socialite, regular at the Coast Inn and wild swimmer off the Mersea coast.
Rest in peace Molly. Thank you for all the comfort and loyalty you offered Eamonn, our selves and the clients of our practice, it has been an honour to know you.
Thank you Mersea for all your kind words and lovely remembrances for this beautiful dog.
Wendy
Wendy is our receptionist.  She is a huge animal lover and a mother of many.
Wendy's inventory includes 2 cats, 2 dogs, 2 horses, 6 children and a grownup man-child called Martin.
Ashleigh
Ashleigh, our receptionist and animal care assistant, has studied animal management and science at Writtle Agricultural College.
She lived in Germany when she was younger and has 2 cats and one dog called Bertie.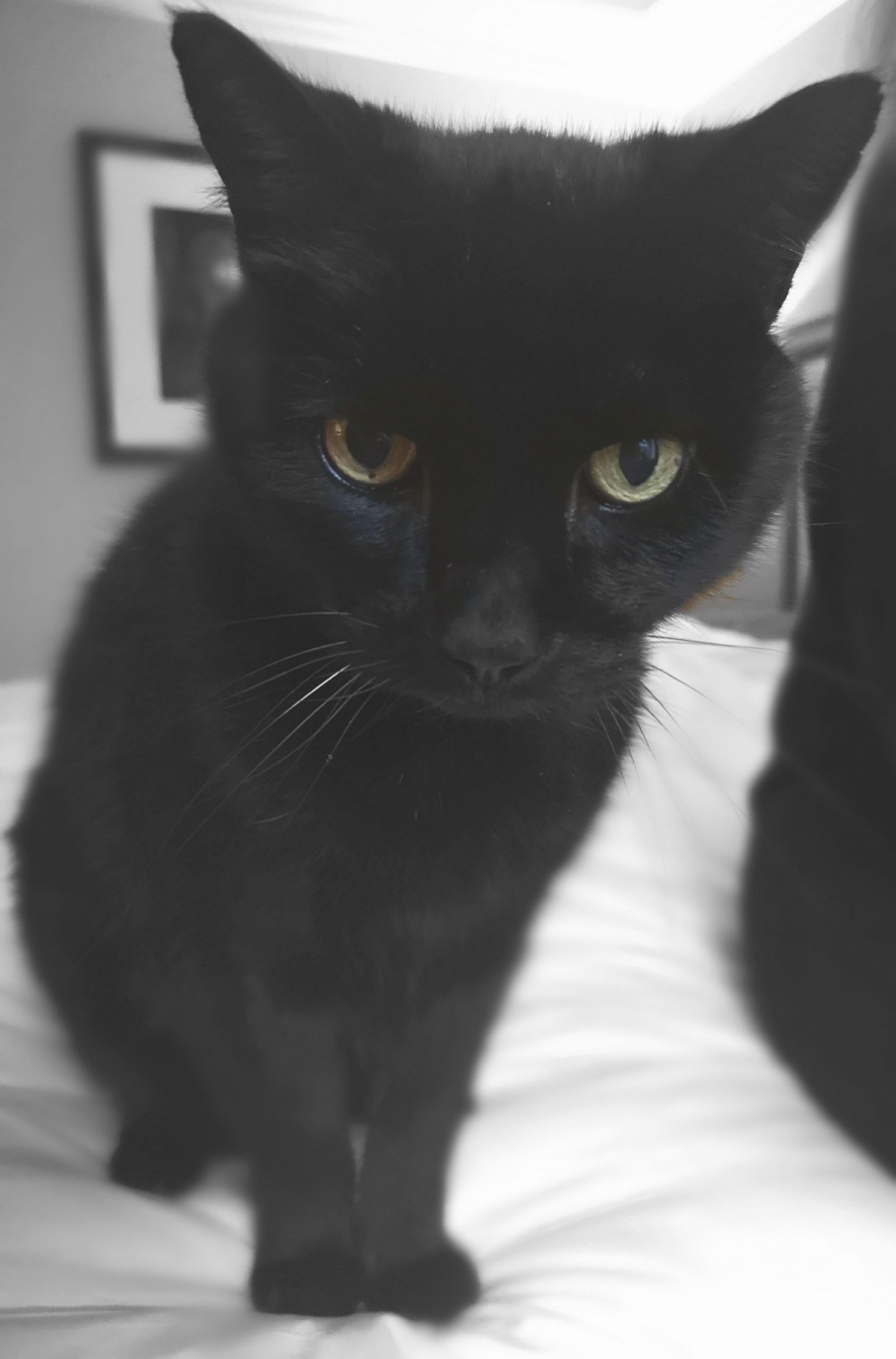 Donkers
Donkers is our feisty little black cat, Origionally brought in as a stray and desperately underweight, he now is in very good health & has a penchant for expensive hotels!

2 Mill Road, West Mersea
Colchester, Essex
CO5 8RH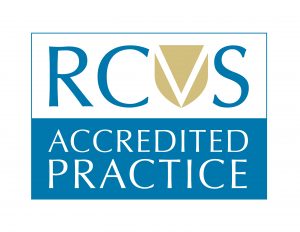 Opening Hours:
Mon-Fri:  8:30 - 19:00
Sat: 8:30 - 12:30
Tel: 01206 384999
 Sun & BH: closed
Out of Hours Tel : 01206 842224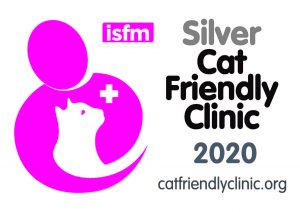 Did you know? ..Blackwater Vets is one of only 2 veterinary practices in the Colchester region that holds an award for meeting the International Cat Care's recomendations for cat wellbeing within a veterianry clinic?