Responsible pet ownership is key to our values at Blackwater vets, and we are absolutely committed to helping and supporting you not only with your cat's physical health but also their mental wellbeing. 
We are proud to be accredited as a Cat Friendly Clinic and associated to International Cat Care. This accreditation shows our commitment to having a greater knowledge and understanding as to the needs of our feline friends, as well as putting measures in place to enable us to provide fear free vet visits at our clinic.
For more details on the Cat Friendly Clinic scheme and the steps we put in place at our clinic to ensure your cat's visit to us is as relaxed and stress free as possible please see our section on Fear Free Cat Visits.
Here is some useful cat information; 
It is important to recognise that cats are not just small dogs! They have very different behaviours, social structure, and different needs to dogs. We recognise this and put in place various steps to ensure that your pet's visit to our practice is as stress free as possible.
Cats are incredibly resilient and hide pain, discomfort, and sometimes quite serious illnesses very well. For this reason, we encourage cat owners to visit us twice a year in order that we can keep a close eye on their health and wellbeing. We have everything in place to help ensure that these visits are as relaxed as possible, for both you and your cat and we are also proudly cat friendly accredited by International Cat Care icatcare.org This means our veterinary team have invested in studying and further understanding cat behaviour and creating the right environment for their health and welfare
Cats are naturally solitary creatures and unlike dogs, generally do not enjoy sharing a home with their own kind. If you do have a multi cat household, you need to put things in place to ensure that they can co-exist happily together. Please look at our Multi Cat Household Advice section. We cannot emphasize enough how important it is to set up your house correctly for ensuring your cats positive mental wellbeing as well as their physical health [often cats who are stressed will have repeated bouts of painful cystitis which will need veterinary treatment as this condition can be potentially life threatening]    
Whilst campaigns are in place to change the law, it is not yet a legal requirement for cats to be microchipped. Thousands of UK cats are lost each year and a microchip is the only way that they can successfully be traced back to their owner. If your cat is not yet microchipped, we strongly recommend that you contact us so we can organise this for you.
Drivers can now face fines of up to £2,500 for having an unrestrained pet in a vehicle. When travelling with your pet, make sure they are suitably restrained in a cat basket. We would also suggest that this is seat belted to protect your cat as much as possible should you have to stop suddenly or have an accident. 
It is estimated that between 39 and 52% of cats in the UK are suffering with obesity. As with humans, being overweight is a serious health concern and can be a requisite for other health problems such as diabetes and aggravate painful conditions such as arthritis. We can offer lots of help and advice on diet and exercise so please contact us if you are concerned. There is more information on cat obesity via the link below; https://icatcare.org/advice/obesity-in-cats/
Mental stimulation is so very important for our cats. In the wild a feral cat would spend around 12 hours a day hunting, whilst some of this behaviour is motivated by the need for food when you consider that a well-fed pet cat will also hunt for three hours a day, we further understand how hunting is art of a cat's mental stimulation. Please look at the section on Mental Stimulation for Cats.
Veterinary research has shown that 60% of cats over 6 years and 90% of cats over 12 years suffer with painful arthritis. Thankfully we can offer lots of advice on managing your pet's environment, as well as offering Physiotherapy and Laser services at our clinic. We are also strong advocates for ensuring pets are kept pain free so please don't hesitate in contacting us if you feel you pet is showing any signs of slowing down or stiffness. Recognising pain in cats is incredibly difficult so please complete an initial assessment via our Feline Mobility Questionnaire on our website; https://blackwatervets.co.uk/physiotherapy/recognising-pain-in-your-animal/
For additional information on all aspects of cat care;

2 Mill Road, West Mersea
Colchester, Essex
CO5 8RH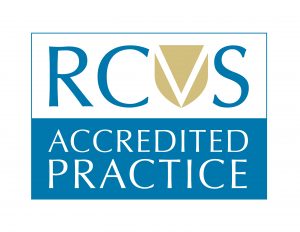 Opening Hours:
Mon-Fri:  8:30 - 19:00
Sat: 8:30 - 12:30
Tel: 01206 384999
 Sun & BH: closed
Out of Hours Tel : 01206 842224
Additionally we are closed:
Sat 16th April
Sat 3rd June 


Did you know? ..Blackwater Vets is one of only just a few veterinary practices in the Colchester region that hold cat friendly clinic status?