Joint pain in older animals
As animals get older, they become more likely to suffer from stiff, painful joints. This is known as degenerative joint disease, or osteoarthritis, and happens due to the long term deterioration of the cartilage that surrounds joints. The joint structures become inflamed, which causes painful swelling inside the joint. Animals with degenerative joint disease often suffer more in the colder months, and if they put on weight, as there is more pressure on the joints.
It is not currently known exactly why the joint cartilage begins to deteriorate in these cases since many factors are believed to play a role, but there are steps you can take to make pets as comfortable as possible and keep their pain under control. Look out for the subtle signs of discomfort in your pets everyday life (see our page on identifying pain) and call us for advice on how to best help them. The earlier owners identify signs of degenerative joint disease in their pets, the sooner we can help them and the better the outcome will be. Alongside treatments from the vet, research has shown that physiotherapy plays a key role in reducing pain and lameness for animals with joint disease, with long lasting benefits. See our physiotherapy page for further information.
Animals that have had surgery, injury or deformation of the bones, joints or limbs may also develop secondary degenerative joint disease due to instability in the joint, which causes abnormal wear and tear on the cartilage. This type of joint disease can happen at any age, not just older animals, but also causes joints to become inflamed and painful. The best way to reduce the risk of secondary joint disease is to have a carefully planned rehabilitation plan in place following the incident, including controlled exercises to strengthen surrounding structures so joints are well supported and instability is reduced. Contact our team or visit our page for more information on physiotherapy and how it could help your pet.
Synoquin EFA is a joint supplement used to promote healthy, comfortable joints. As part of your pets treatment plan we may recommend that they begin a course of synoquin – more information can be found on their website, linked below.

2 Mill Road, West Mersea
Colchester, Essex
CO5 8RH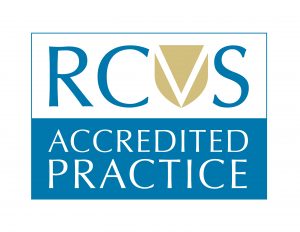 Opening Hours:
Mon-Fri:  8:30 - 19:00
Sat: 8:30 - 12:30
Tel: 01206 384999
 Sun & BH: closed
Out of Hours Tel : 01206 842224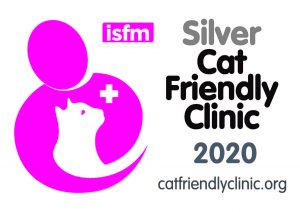 Did you know? ..Blackwater Vets is one of only 2 veterinary practices in the Colchester region that holds an award for meeting the International Cat Care's recomendations for cat wellbeing within a veterianry clinic?