"We recognise that because of their unique nature and needs, taking a cat to a veterinary clinic can be very stressful, both for the cat and also the owner. The Cat Friendly Clinic programme is designed to help address these issues by creating more cat friendly veterinary clinics and so reducing the stress for the cat, and making veterinary visits easier for cat owners as well"
ISFM
The Cat Friendly Clinic programme is a worldwide and internationally recognised award regulated by the International Society of Feline Medicine (ISFM)
In accordance with this programme:
Blackwater Vets are committed to excellence in the care of all cats.
We understand that cats have special disease processes, temperaments, personalities and needs that are very different to the other animals we treat at the practice. This means that cats require special handling, treatment and veterinary expertise to allow them to get better.
In recognition of our specialist understanding, the International Society of Feline Medicine has awarded Blackwater Vets Cat Friendly Clinic status at silver level
Reducing stress
At Blackwater Vets all staff members are sensitive to the stresses that a visit to the clinic can cause both you and your cat.
As cat owners ourselves we understand that cats feel their best when approached in a gentle, calm and empathetic way.  Being a cat friendly clinic we recognise how little changes can make a very big difference to keeping our patients relaxed and happy during their visit and stay with us.
All our members of staff are cat champions !
As part of our commitment to being cat friendly we are able to fully advise our clients on matters such as transporting a cat to the clinic, the best style of baskets to purchase and how best to medicate your cat.  We also have cat care leaflets and a link to the international cat care website that contains much more useful help and advice.
You need only ask at reception
Comfort for your cat
On arrival at Blackwater Vets You will receive a warm welcome at reception from a member of our cat friendly team who will help your wait in reception to be as low stress as possible. We have a raised separate cat waiting area with barriers to the rest of the waiting room which allows your cat to relax out of sight of other animals. There are large blankets available in the cat waiting area that can be used as a privacy cover over your cat's basket. This will create a dark and safe environment for your cat's increased comfort.
Beyond the waiting area our cat friendly facilities include:
Cat weighing scales
Quiet and private examination rooms
Quiet low-stress areas for handling of cats:  All staff are trained in feline-friendly handling in accordance with the ISFM guidelines.   These consist of respectful and gentle handling techniques which are proven to keep the cat as calm, happy and relaxed as possible during any procedures needed.
Cat-friendly ward offering important things for cats:  visual and individual privacy, large kennels with hiding areas, vantage points, cat friendly toys, cosy bedding, a variety of cat litter in large trays and feliway diffusers which release relaxing pheromones into your cats personal space.
State-of-the-art diagnostic and surgical facilities which cater for cats smaller and different anatomy and physiology

2 Mill Road, West Mersea
Colchester, Essex
CO5 8RH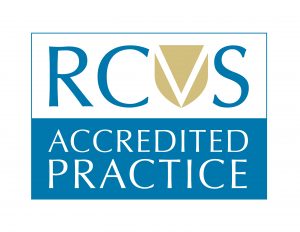 Opening Hours:
Monday - Friday:
8:30 am - 7 pm
Saturday: 8:30 am - 12:00 pm
 Sunday & Bank holidays: closed

tel: (01206) 384 999