The Cat Friendly Clinic programme arms veterinary clinics with the knowlege and set up to prioritise the wellbeing of cats within a veterinary setting.
A worldwide and internationally recognised award regulated by the International Society of Feline Medicine, Blackwater Vets is one of only a few veterinary practices in the Colchester region that has been awarded Cat Friendly Clinic status at silver level.
In line with this award, Blackwater Vets are committed to excellence in the care of all cats.  Our understanding of the unique disease processes, temperaments, personalities and needs that cats have allows us to provide the special handling, treatment and veterinary expertise and welfare they need to get better.
Both our vet and our nurse are "cat advocates" with additional training in cat behaviour and handling to ensure we can provide the best possible experience for our feline patients in practice.
Your cats journey through practice actually begins at home when they are secured in their carrier, this can be a stressful experience if they are not used to or comfortable with this. This video from iCatCare will teach you how to encourage your cat to relax in their carrier and even enter it on their own, making it a stress-free experience for both you and them! 
Comfort for your cat
On arrival at Blackwater Vets You will receive a warm welcome at reception from a member of our cat friendly team who will help your wait in reception to be as low stress as possible. We have a raised separate cat waiting area with barriers to the rest of the waiting room which allows your cat to relax out of sight of other animals. There are large blankets available in the cat waiting area that can be used as a privacy cover over your cat's basket. This will create a dark and safe environment for your cat's increased comfort.
Beyond the waiting area our cat friendly facilities include:
Cat weighing scales
Quiet and private examination rooms
Quiet low-stress areas for handling of cats:  All staff are trained in feline-friendly handling in accordance with the ISFM guidelines.   These consist of respectful and gentle handling techniques which are proven to keep the cat as calm, happy and relaxed as possible during any procedures needed.
Cat-friendly ward offering important things for cats:  visual and individual privacy, large kennels with hiding areas, vantage points, cat friendly toys, cosy bedding, a variety of cat litter in large trays and feliway diffusers which release relaxing pheromones into your cats personal space.
State-of-the-art diagnostic and surgical facilities which cater for cats smaller and different anatomy and physiology

2 Mill Road, West Mersea
Colchester, Essex
CO5 8RH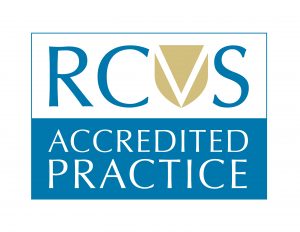 Opening Hours:
Mon-Fri:  8:30 - 19:00
Sat: 8:30 - 12:30
Tel: 01206 384999
 Sun & BH: closed
Out of Hours Tel : 01206 842224
Additionally we are closed:
Sat 16th April
Sat 3rd June 


Did you know? ..Blackwater Vets is one of only just a few veterinary practices in the Colchester region that hold cat friendly clinic status?