We are proud to be accredited as a Cat Friendly Clinic and associated to International Cat Care. This accreditation shows our commitment to having a greater knowledge and understanding as to the needs of our feline friends, as well as putting measures in place to enable us to provide fear free vet visits at our clinic.
There is more information on the scheme below;
https://icatcare.org/veterinary/cat-friendly-clinic/
The 2020 PDSA Animal Wellbeing [PAW] Report identified that 21% of cat owners identified stress in their cats as a reason for not keeping their cats healthcare needs up to date, and 11% also talked about the difficulties of keeping cats stress free whilst getting to the vets.
At Blackwater Vets we are proud to have a community of clients who fully understand the importance of ensuring your cats visit us regularly and that their health and wellbeing is well looked after. However, we also recognise how important it is to ensure that visits to us are as stress free and relaxed as possible for you and your pets.
We have put in place various steps to help us achieve this;
FELIWAY Diffusers are in place throughout our practice. More information on Feliway is on this link; https://www.feliway.com/uk/Products/faq
CAT ONLY WAITING AREA is in place to avoid your cat having to be stressed by meeting dogs and other animals in the waiting areas
BLANKETS provided to cover carriers. These are sprayed with Feliway as this helps reduce stress as cats have a safe place to hide. We encourage you to also cover carriers with a blanket whilst cats are travelling to us.
All of our veterinary team have CAT FRIENDLY QUALIFICATIONS. We have a no scruff policy and understand the importance of cat appropriate handling. We are gentle, quiet and use minimal restraint.
CAT KENNELING is always at a raised level as cats prefer to sit higher up. We ensure they are not facing other animals, give them hiding areas and cover their kennels with towels to ensure they feel safe and secure.
Cats have a heightened sense of smell and hearing. We ensure that noise is kept to a minimum and reduce having anything stromg smelling in the vicinity.
The Journey to the Practice
Whilst everything we do at the practice will really help your cat during their visit, there is also much you can do to prepare your cat for feeling more relaxed when they get to us;
Spend some time getting your cat used to being in their carrier at home. If your cat can sit in their carrier and feel relaxed whilst in their home environment, this will help them feel more comfortable on their visit to the vets as they won't associate the carrier with going to the vets and therefore find it less stressful.
Carriers that have both a front and top opening are much better as this enables cats to be removed more easily in a calm and gentle way and without having to pull.
Place a familiar smelling towel or blanket in their carrier for the journey and also add Feliway spray to this to further reduce stress.
During travel place cats in the footwell or use a seatbelt to ensure they are carefully secured. It is important that the carrier doesn't rock around during the journey and therefore make them feel even more worried or insecure. Cover the carrier with a towel to create a safe hiding place.
Repeat all of these steps for the journey home.
More information on travelling with your cat and getting them used to a cat carrier below; https://www.cats.org.uk/help-and-advice/getting-a-cat/how-to-choose-and-use-a-cat-carrier
More information on reducing stress for vet visits via the link below;
https://blog.feliway.com/uk/expert-qa-how-to-ease-your-cats-worries-during-a-visit-to-the-vet?_ga=2.167739902.1300495183.1645519091-480105702.1645519091
It is important to recognise that if your cat lives with other cats and one cat stays at the vets without the other, when they return, they will smell differently. This may create conflict, so it is important to reintroduce the cats slowly. Keep separate initially as they get used to each other's smell again before slowly reintroducing. 
https://www.cats.org.uk/help-and-advice/cats-and-your-family/other-cats

2 Mill Road, West Mersea
Colchester, Essex
CO5 8RH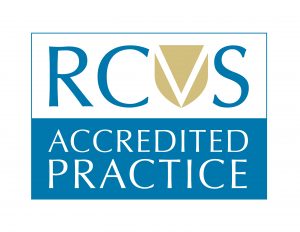 Opening Hours:
Mon-Fri:  8:30 - 19:00
Sat: 8:30 - 12:30
Tel: 01206 384999
 Sun & BH: closed
Out of Hours Tel : 01206 842224
Additionally we are closed:
Sat 16th April
Sat 3rd June 


Did you know? ..Blackwater Vets is one of only just a few veterinary practices in the Colchester region that hold cat friendly clinic status?