Frequently Asked Questions
My pet is old. I don't want to mess it about
It's a natural process that as we get older our joints and movements slow down, our kidneys start to suffer, hearts get stressed and it's normal for us to see our G.P.
So as your best buddy ages, it's imperative that your furry friend has regular checkups with your vet and your veterinary nurses.
Cats and dogs often hide their symptoms as part of pack mentality and the need to not show weakness. We all know they can't talk to tell you what's wrong.
If your pet seems out of sorts from what you know to be normal, give us a call and have a chat. It might be nothing to worry about but it might be something we can solve.
It's very easy for us to do a blood test to ensure the health and well being of your pet.  Almost all but the most severe of conditions can be treated and we will always offer a full range of treatment options depending on the circumstances of the case.
Getting old isn't a disease and with proper monitoring your pet can have a healthy and happy retirement too.
We often see clients who say "she's old and I didn't want to mess her about", but wouldn't you rather treat those sore joints and have her living comfortably in the later stages of life?
Imagine your children saying "I'm not going to bother taking dad to the G.P, he's just old."
Dental work? On a Pet? You must be joking!
As you all know, you and I brush our teeth (and floss and mouthwash) at least twice a day to maintain good oral hygiene and fresh breath. But what about your pet's breath?
Your pet's mouth has exactly the same conditions as you and I.
Monitoring the oral health of your pet is important as they can have build up of tartar and teeth can rot. Gum health is important too as trapped food can rot and cause infections.
As always preventative treatments are better than a cure, so please ask your vet how best to maintain good oral health to avoid the cost of dental work.
When required we can perform dental work from a simple scale and polish to more extensive work, radiography and extractions.  We would always do dental work under a general anaesthetic and estimates are always given in advance.  It's often not possible to evaluate a pets mouth properly while conscious (especially if there is pain in the area), so estimates are given on a "worst case scenario" until the pet is sedated and your vet can have a proper look around.
There is no set cost to dental work as the work can vary greatly and the end cost of these procedures is based on time spent doing the work. There is no such thing as "how much is it to have 3 teeth out?"
Proper care of your pet's teeth is important for good overall health of your pet and general happiness.
Why does it cost so much to go to the vets?
Well the answer is simple really, It's an expensive business to be in. The direct relation is the NHS, but without the support of government.
Every piece of equipment, lab test and xray has to be purchased (usually tens of thousands of pounds) by your vet before we can do our job of helping your pet.
We have to buy in expensive pharmaceuticals and store them on our shelves to have them available when you need them. The lab slides and the chemicals needed have to be bought in and stored correctly by a suitably qualified and experienced person.
The electric, gas and water aren't free either as you know when you pay your own monthly bills, but we use a lot more!
And that's before we have multiple phone lines and experienced staff to make sure you can get through to us when you need to.
What about the lovely nurses who cuddle your puppies? You guessed it, they've spent 3 years and approximately £15,000 to go to college to become qualified.  They do a hell of a lot more than cuddle puppies.  They examine urine, faeces and run blood tests. The list is endless and it'll never be too much trouble to stay back after work on a Friday for an emergency.
Ahhh the vets! Just in it for the money I hear you say. Seven years at university, again at cost to themselves, new graduate vets are usually in debt for years after qualifying, then working their way up to partnership often takes 20 years. Don't forget constantly topping up their education to make sure the advice they give you is up to date with the latest modern methods, best practice, advice and what's best for you and your pet's personal situation.
If you are comparing prices between practices, please do compare carefully as some service fees might be more at practice 1, but then practice 2 might charge more for medication. All in all, look at the big picture.  The most important thing is to have a vet that you fully trust so that when you have an emergency you will feel confident that your needs are looked after (and that's more important than saving a couple of pennies).
Then there's the cost of the custom made premises and mortgage……The upkeep and maintenance of the equipment to make sure it's safe to use and the public liability insurance that we hope we'll never need. The list is seemingly endless so I won't go on, but there's a very good reason why it costs so much to go to the vet. It's because it's a very expensive business to be in. It would be much easier to just go and work in a supermarket but we don't. We do it because we love it and we love making a difference every day to your pet's lives.
Can I have payment terms at the vets?
Most vets won't give credit as we aren't financially licensed to do so. There are now some vets who have access to credit companies so you can get finance for your vet bills from a third party. But you would have to apply for credit to do so.
This is one of the reasons we recommend pet insurance, so that you can be reimbursed by your insurer for unexpected illnesses and the resulting bills.
There are plenty of reason's why we don't give credit, There's a very good article written by Kat the Vet called "why your vet won't give you credit", but the short version is, you need to pay your bills so we can pay our bills and keep the service available to the community.
Why you shouldn't use two vets
The Royal College of Veterinary surgeons recommends that pet owner should not use multiple first opinion practices as this can interrupt continuity of care. This is why we have a single vet policy and is why we won't see other vet's clients.
If you're on holiday and can't get to your usual vet, then we will do our best to help you out and communicate with your regular vet as to what work we've done.
Generally we won't see clients who are registered at another practice in the local area. Your pet's health care is a serious issue and your vet is like your G.P. You should only have one who knows and has documented your complete medical history and ailments and will take responsibility to make sure you get the correct treatment required.
It is of utmost importance to have an honest and trusting relationship with your vet.
We have often sadly seen clients who "flip" between vets getting incorrect treatments shown in the below case of Toby.
"Toby" was taken to Vet1 and diagnosed with low blood pressure and medications were dispensed. A week later "Toby" seemed normal in regards to blood pressure (because of the medication) but had difficulty with laboured breathing. On this day it was more convenient to go to the vets which is closer to work. Vet2 looked at "Toby" and diagnosed a condition similar to asthma. Medication was dispensed and the client left for home having forgotten about the blood pressure medications given from last week.
The following day, "Toby" started fitting, vomiting blood and had trouble breathing. He became collapsed. The medications given together were incompatible.
"Toby" was rushed to the vet and treated as critical. Due to two different vets being used Toby almost died and it took hundreds of pounds to save his life.
Where are the pet-friendly places to go?
You might have guessed by now that we love our pets.
When we go out, we usually bring them with us, so we generally like to find places that we can take our best mates. So here's a list of local places that are pet friendly in no particular order.
Places to eat and drink:
The Coast Inn on Coast rd West Mersea
The Victory pub and B and b on Coast rd West Mersea
The Whale bone pub in Fingringhoe
The Red Dog Café in Inworth
The Plough in Peldon
The Maybush Inn in Waldringfield
The Swan in Stratford St Mary
The Sun Inn, High st, Dedham
Places to dog walk:
High Woods Country park in Colchester
Friday Woods near Abberton,Langenhoe
Cudmore Grove in East Mersea (mind the Adders though)
Walk by the river in Dedham
All the beaches and coastal paths on Mersea Island
Gosbecks park off Gosbecks Rd in Colchester
Lower Castle park in Colchester
What about in-patient care?
A dedicated team of veterinary staff provide care to our patients within hours. Out of hours the Vets Now emergency team take over in-patient care if needed

2 Mill Road, West Mersea
Colchester, Essex
CO5 8RH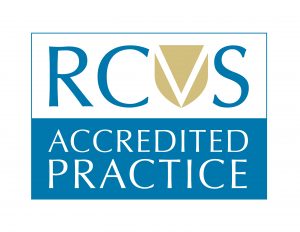 Opening Hours:
Mon-Fri:  8:30 - 19:00
Sat: 8:30 - 12:30
Tel: 01206 384999
 Sun & BH: closed
Out of Hours Tel : 01206 842224


Did you know? ..Blackwater Vets is one of only just a few veterinary practices in the Colchester region that hold cat friendly clinic status?