Pre Ownership [Dog] Consultations
At Blackwater Vets we are passionate about pet ownership and the joys that companionship can bring. However, we are also committed to helping pet owners source the right pet and ensuring that the happiness and wellbeing of both pet and owner is considered carefully before choosing a pet.
Even if you are an experienced dog owner, advice about different breed traits, and understanding training and enrichment requirements has changed over the years. Welcoming a new dog into your home is a big commitment. There are many considerations to think about to ensure that your expectations are met, and that the right home for the right pet is offered.
Breed, age, temperament, exercise requirements as well as the environment you can provide need to be carefully thought about. You also need to consider who else lives in your family, your plans for the next 12- 16 years and the financial commitment.
Whether you are looking to purchase a puppy or want to welcome a rescue dog into your home, we are now able to refer you for Pre- Ownership Consultations.
PRE OWNERSHIP CONSULTATION Includes;
Pre consultation questionnaire
Telephone consultation to discuss exactly what you are looking for, what dog would best suit you and where you can ask as many questions as you like on health, breed, behaviour, and environmental needs
Follow up email with trusted sources for further information
Support sourcing a new rescue dog included
£25.00
Paula Slyusarenko has spent her career in the veterinary industry and has a great deal of knowledge on animal health and welfare through working alongside veterinary professionals.
Paula took on her first rescue dog in 2005 and has owned rescue dogs ever since. From 2009 to 2014 she ran a small rescue organisation and she has continued to work alongside rescues gaining valuable experience in matching dogs and owners for lifelong companionship.
Paula has a sound understanding of dog behaviour and keeps up to date with qualified and fear free proven to work advice. She has many contacts within dog welfare and links to the right resources for supporting dog owners.
Paula can also offer Post Ownership Consultations with settling in/behavioural advice.
For more information, please contact the practice on 01206 384999
or contact Paula directly by email vetgiraffe@outlook.com


2 Mill Road, West Mersea
Colchester, Essex
CO5 8RH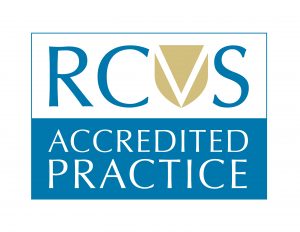 Opening Hours:
Mon-Fri:  8:30 - 19:00
Sat: 8:30 - 12:30
Tel: 01206 384999
 Sun & BH: closed
Out of Hours Tel : 01206 842224
Additionally we are closed:
Sat 16th April
Sat 3rd June 


Did you know? ..Blackwater Vets is one of only just a few veterinary practices in the Colchester region that hold cat friendly clinic status?