Opportunity for experienced Veterinary Surgeon
This is a fantastic opportunity for an experienced veterinary surgeon (capable of sole charge) to develop and grow within an innovative and forward thinking practice team
If you are ambitious for leadership there is the opportunity for partnership in the future. If your focus is a fulfilling career in an environment where we strive to offer excellent veterinary care and educate on responsible pet ownership without the management responsibility then this position is also an option for you. Ultimately we are seeking applicants with a willingness to engage in ongoing development to join our team.
A supportive environment is key to our values and we recognise the importance of creating a psychologically healthy working environment. We practice an ethos whereby we work together as a team, helping each other within our clear guidelines on individual responsibility and clinical care
We embrace informative consent and our relationship with our clients is built on mutual respect and realistic expectations.
The package on offer is £35k- £55k DOE and there is flexibility around this based on what's most important to you. We are also happy to discuss joining us initially as a locum if you want to experience our values before you choose to join us permanently.
Free accommodation, no OOH, full time four-day week (monday, wednesday and friday 10am-7pm; thursday 8:30am-7pm; tuesday off; alternate saturday mornings 8:30am-12:30pm).
CPD funded to certificate level, 20 days annual leave (opportunity for additional leave unpaid).
Company pension, VDS cover and RCVS after 1 year.
West Mersea is a picturesque sailing village with a vibrant café culture, and excellent restaurants. We are close to the beautiful Dedham Vale, and Stanstead Airport and London are just an hour away.
For an initial chat about this position please call 01206 384999 and ask to speak with the practice owner, Ola.
Alternatively forward your CV and a cover letter to mandinka@wp.pl
We look forward to welcoming you!
A Career with Blackwater Vets
At Blackwater Vets we are committed to offering each of our team members something quite special. We are a small, independent practice and creating a happy and supportive environment is fundamental to our values.
We recognise the importance of creating a psychologically healthy working environment and have proudly created a team where our people genuinely enjoy being at work. We practice an ethos whereby we work together without divisions, and help each other within our clear guidelines on individual responsibility and clinical care.
We work with professional organisations and invest in development. We welcome people who are passionate about their commitment to animal welfare and want to continue to grow and develop both clinically and professionally with us.
Our relationship with our clients is unique. We embrace informative consent and we communicate effectively with our clients to ensure they are fully informed of the options and have realistic expectations. We are committed to a philosophy of kindness and we absolutely do not allow unacceptable behaviour from our clients. Being a part of our team as a staff member or a client involves being kind and respectful at all times.
Our commitment to pet welfare is paramount. When a pet arrives with us, we are focused on both their physical and their mental wellbeing. Minimising stress is key to our values. We are ISFM accredited and understand how important it is to recognise the needs of all the species we care for.
Animals that come to us for surgery will receive their pre med on arrival to ensure they feel relaxed. We carefully plan our procedures to ensure every pet gets our full attention during their stay and we understand that it is better for the pets to be returned to their owners as soon as possible.
Educating on responsible pet ownership is key to our values, and we are continually striving to add services that help educate pet owners and improve animal welfare for the future. We are very active with nurse clinics and pain management is something we are especially passionate about. We have our own qualified Physiotherapist and also have laser therapy.
Whilst we do not claim to be dog behaviour experts, we work alongside positive reward professionals and actively promote responsible dog ownership and also encourage clients to seek advice before choosing a new pet and refer for pre purchase consultations.
We absolutely will not euthanise a healthy pet and instead will work with the owner to explore options for that animal and often take them in ourselves.
As well as all of the above we have all of the equipment you need in a first opinion practice- Digital Xray, In house laboratory, Ultrasound, Dental equipment.
We have good quality microscopes as the owner has an interest in cytology, and we are constantly looking to invest in additional equipment and always support our vets with their areas of interest and expertise.
We pay our staff well and as well as enjoying working together we also enjoy socialising together.
If you like what you're reading and are interested in joining our team, please view our current opportunities information;

2 Mill Road, West Mersea
Colchester, Essex
CO5 8RH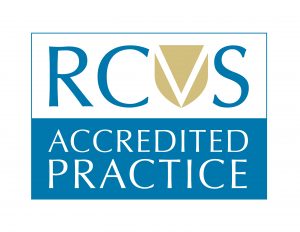 Opening Hours:
Mon-Fri:  8:30 - 19:00
Sat: 8:30 - 12:30
Tel: 01206 384999
 Sun & BH: closed
Out of Hours Tel : 01206 842224


Did you know? ..Blackwater Vets is one of only just a few veterinary practices in the Colchester region that hold cat friendly clinic status?